The Perfect Choice For Your Next Celebration!
Whether it's a birthday, wedding, anniversary, you name it. Just Sea It has packages available to take your special moment to the next level!
We're here to make the most of your memories with you and provide the best experience for you and your guests.
The Perfect Anniversary Treat
A significant occasion like your anniversary deserves a memorable setting. Just Sea It will help you create a unique experience that will show your significant other you mean business. The crew are available to help set the right tone and make the occasion perfect in every way. Whether you need privacy, your picture taken, or flowers delivered, Just Sea It is here to provide the perfect experience.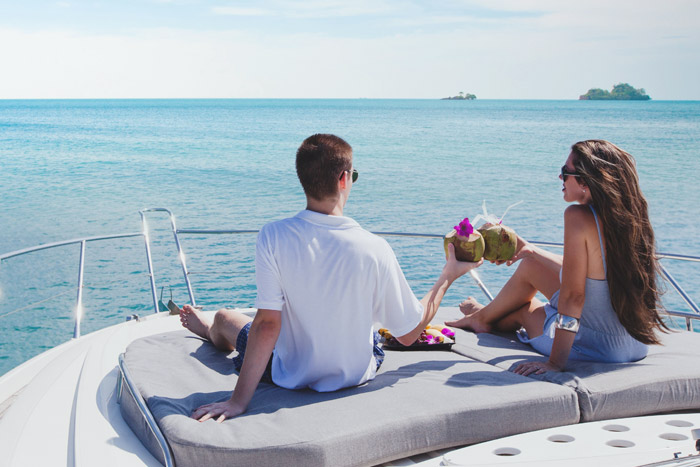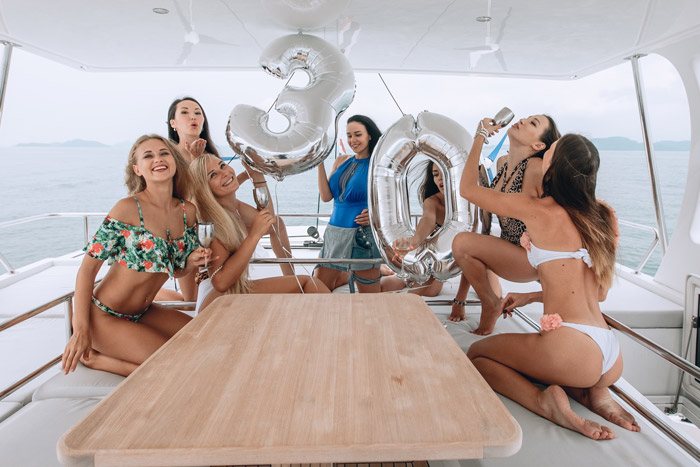 Celebrate Your Birthday In Style!
Celebrate your next birthday on a beautiful, luxury yacht! Invite your friends and family to an upscale experience that's sure to deliver enjoyment to all who attend.
Your guests are in for a treat with VIP treatment on one of our luxury birthday yachts. We offer full-day and half-day rentals, so you can organize the day however you wish. We provide refreshments and an experienced crew to make your journey a safe and memorable one. There are many ways to celebrate your birthday, but none are as unique as this.
A Unique Wedding Celebration
Our wedding yacht charters create intimate wedding venues that make for a memorable occasion. Our yacht wedding charters set the ideal romantic mood to celebrate your nuptials. On your wedding day, we'll do everything we can to make sure it's a smooth voyage and one that's ready for photo albums. Call us today to plan your special occasion and we'll work with you to make sure everything is up to your standards. Standards worthy of wedding celebration!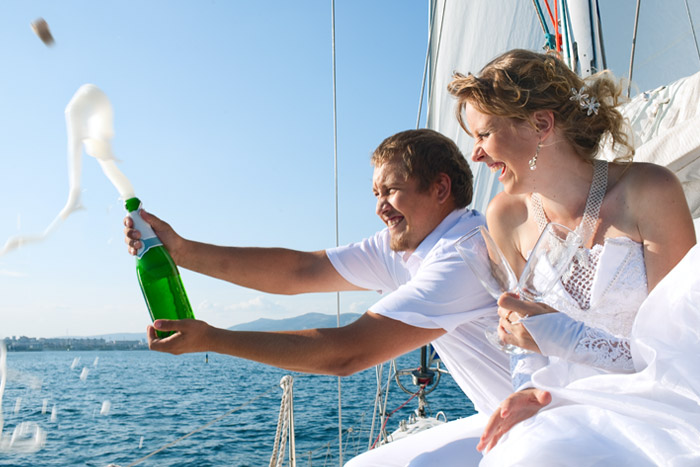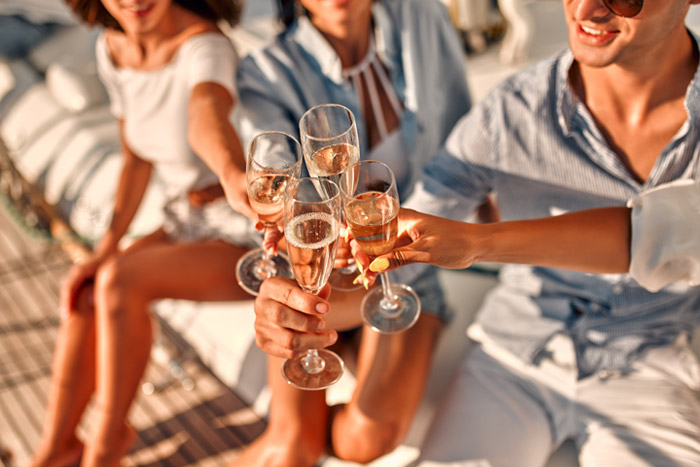 Office And Holiday Parties Rejoice!
Make your corporate party unique, fun and memorable by chartering a luxury yacht. Nothing says employee appreciation like going the extra mile! Even better if you combine your office party with a holiday one!
A unique yacht holiday party offers an elevated experience over a traditional holiday party. Our yachts provide the most elegant venue for your next celebration. Whether it's Christmas, New Year's or an end of quarter celebration, a luxury yacht from Just Sea It will set you up for lasting memories.
Bachelor Or Bachelorette Parties
Enjoy your last sail before the veil!
Just Sea It offers various sizes and configurations to accommodate your wedding party no matter the size. Multiple bedrooms, bathrooms, and even kitchen options allow you to customize the party the way you need it. It's an awesome way to elevate your last sail, and an experience that's sure to stick with your wedding party for years to come.