A Truly Luxurious Experience
Just Sea It provides luxury yacht rentals in a variety of locations, and to a range of guests and visitors. We own the fleet of yachts and believe in providing the best in customer service, and overall charter experience. Our staff are skilled and certified to our strictest standards of care.
We take pride in providing the best, most memorable experiences for our customers, and go above and beyond to leave a positive, lasting impression to keep you coming back for more.
Whether it's your first time chartering a luxury yacht, or you're a seasoned veteran, we have the yachts you'd love to experience and more!
Our exclusive boat charters make every trip more luxurious and that much more memorable.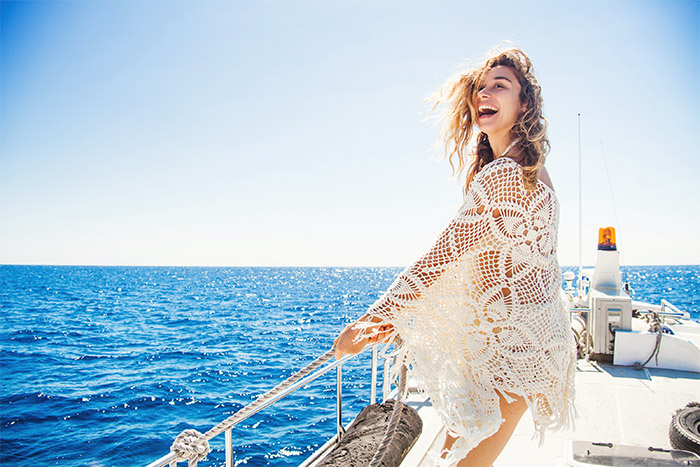 Client Experience
Just Sea It prides itself on providing a streamlined client experience, with the white glove attention to detail you need to make the most of your charter.
Flexibility
Whether it's a day, or a longer term charter, Just Sea It works with you for the best in vacation experience.
The Definition of Luxury
You haven't seen yachts this nice before. From cleanliness to equipment on board. We pride ourselves on providing the best in class luxury yacht experience.
A wonderful experience! My husband surprised me with a day on the sea on a yacht from Just Sea It, and I couldn't have asked for a better anniversary gift. The boat was beautiful and experience was unforgettable!
- Samantha D., South Beach
We had a corporate gathering on a yacht and it went perfectly! The booking was quick and easy and the yacht looked amazing! Would definitely do this again.
- Michael K., Ft. Lauderdale
If you're looking to rent a yacht in the Miami area, look no further than Just Sea It. The staff is friendly, the boats are beautiful, and the whole process is really easy.
- Alfonso T., North Miami Beach